VC lauds MUKSA leaders for prioritizing students' welfare matters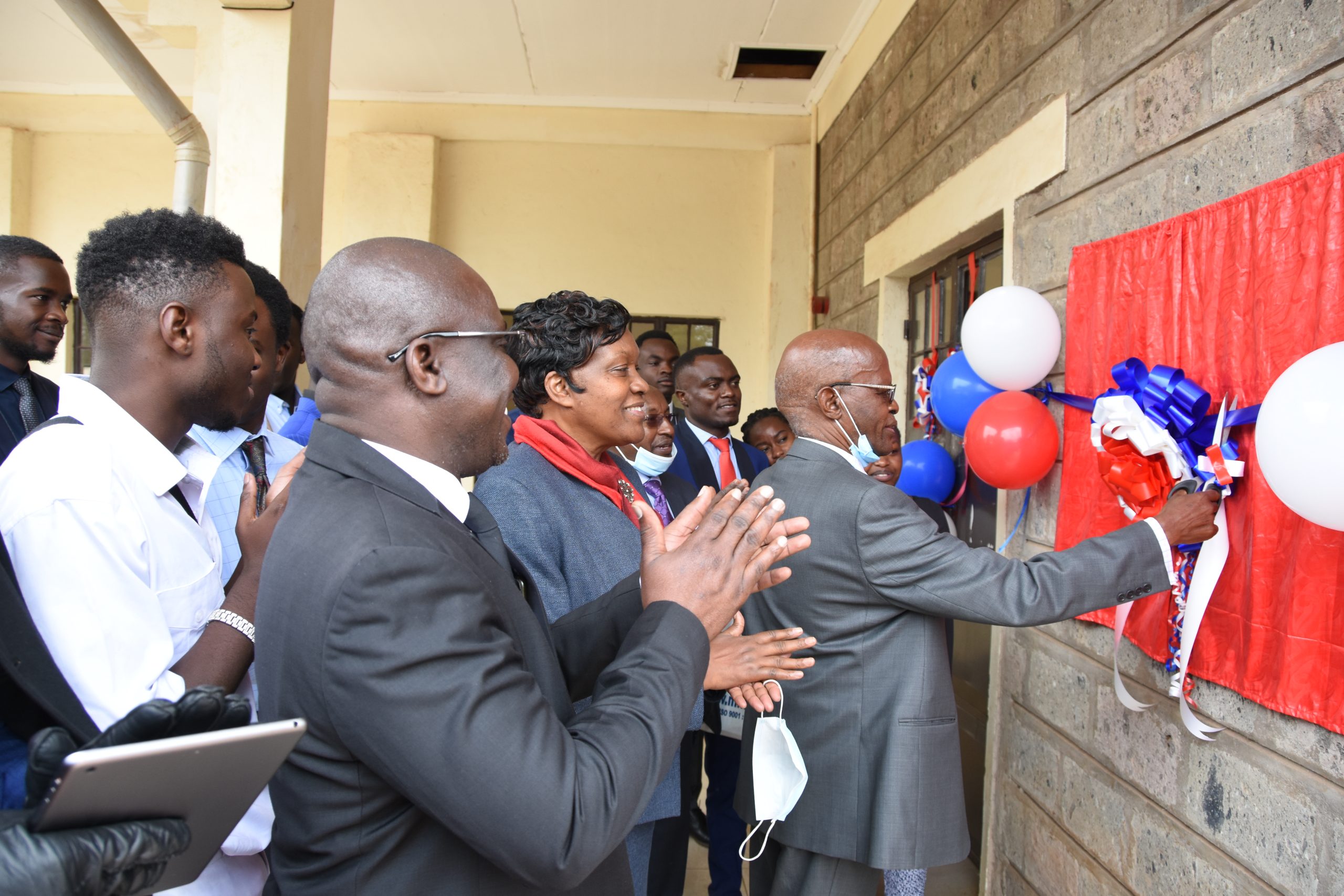 Multimedia University of Kenya's Vice Chancellor Amb. Prof. Festus Kaberia has commended current student union leaders for championing and advocating for strategic projects and initiatives that seek to improve students' welfare.
Speaking at a meeting during the official opening of Multimedia University of Kenya Students Association (MUKSA) offices, Prof. Kaberia said the student leaders have been engaging the management on strategic areas that include security of the students, fee payment, and review of the association's constitution among others.
"The security of our students remains one of our top priorities and very soon we shall have a police post at a designated point within the university to enhance the security and safety of our students and staff," said the VC.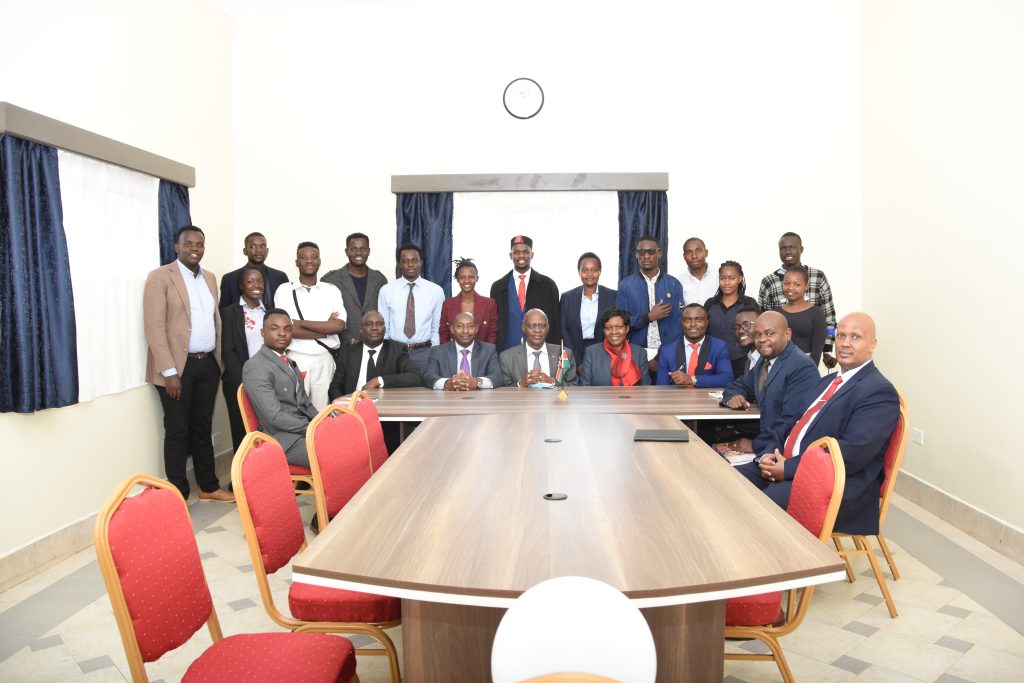 On the review of the MUKSA constitution, Prof. Kaberia revealed that a committee has been formed to fast-track the process so that some of the issues being proposed, like the student bursary fund, can be actualized.
The VC assured the student leaders that the management is committed to improving the welfare of students and therefore shall support them in their operations.
Prof. Kabaria was accompanied by Deputy Vice-Chancellor Administration, Finance and Planning (DVC AF&P) Prof. Rosebella Maranga, Deputy Vice-Chancellor Academic Affairs Research and Innovation (DVC AA R&I), Prof. Paul. Mbatia and Dean of Students Dr. Paul Obonyo among other staff members.
The VC, however, called on students to embrace financial discipline and prudent management of resources in order to continue serving students better.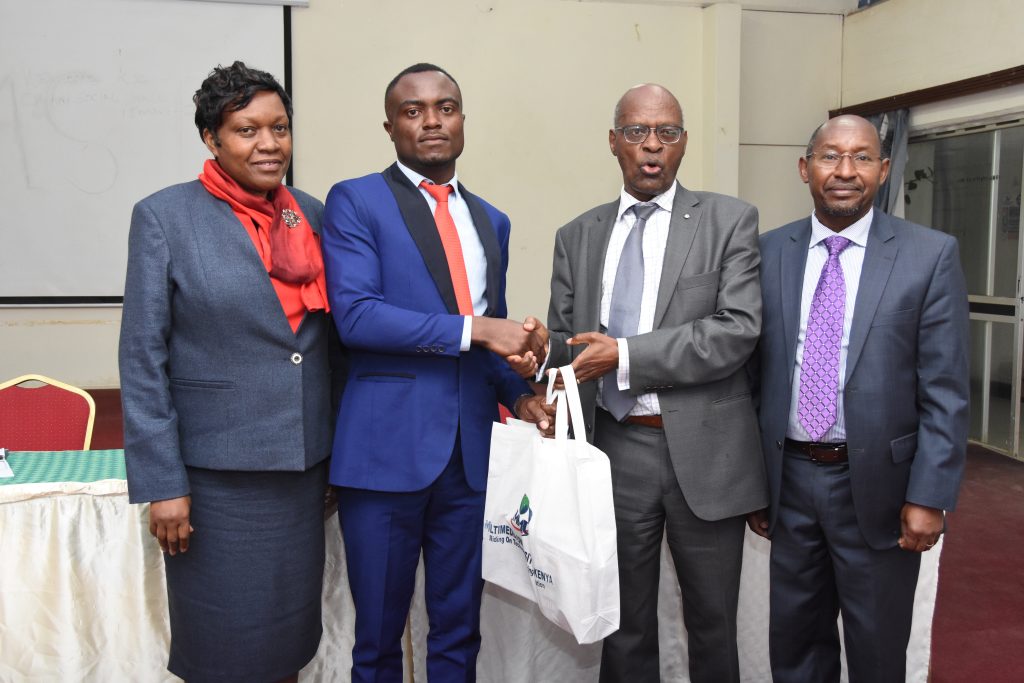 In their remarks, Prof Maranga and Prof. Mbatia also urged the student leaders to embrace a dialogue-based type of leadership, saying that this will ensure that students' issues are solved amicable, efficiently and effectively.
The student leaders, led by MUKSA Chairperson Sheldon Nangabo thanked the management for their continued support saying that their main aim is to leave a legacy of performance and good leadership.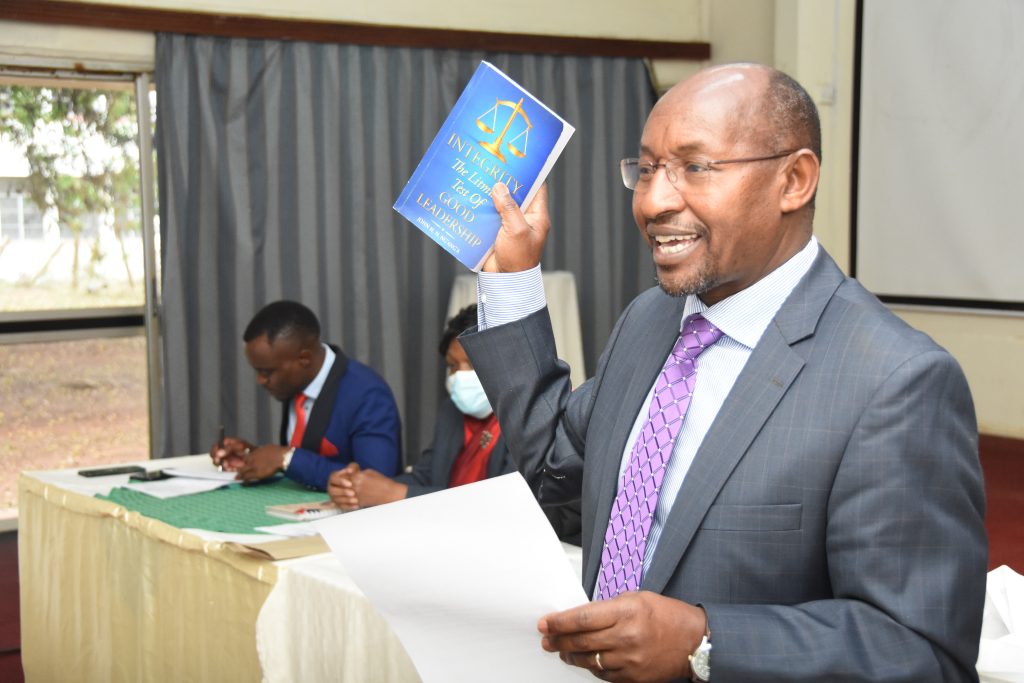 The student leaders also received a donation of assorted leadership and integrity books from Prof. Mbatia.
By Nicanor Ndiege