Stakeholders review proposed curriculum for PhD in Engineering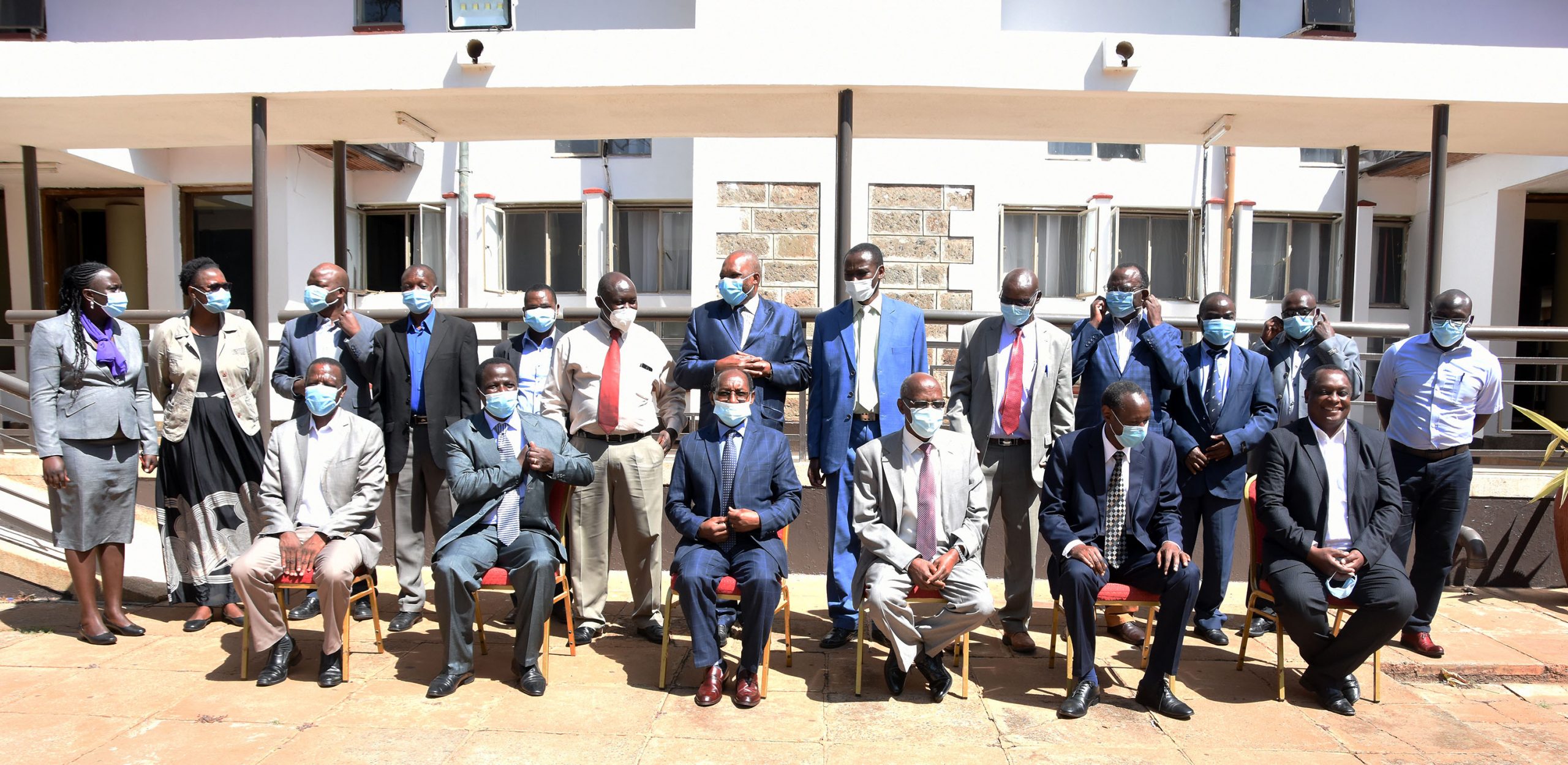 Multimedia University of Kenya on Tuesday, 26th January, 2021 engaged industry stakeholders to review a proposed curriculum for Doctor of Philosophy (PhD) in Mechanical Engineering.
The session allowed education stakeholders and practitioners to assess effectiveness and relevance of the course curriculum in line with regulatory requirements and the needs to job market as MMU seeks to launch the programme in September this year.
Speaking during the official opening session, MMU Vice Chancellor, Amb. Prof. Festus Kaberia said the university develops its programmes in a systematic and controlled manner to not only meet regulatory requirements and procedures, but also to address the country needs while ensuring students get quality training.
"The key to attracting students is by ensuring that our programmes address their academic and social perspectives. A locally run and well-designed postgraduate programme will help in imparting technical knowledge that stimulate innovative ideas that are key to finding solutions to the challenges we face in our society," said Amb. Prof. Kaberia.
On his part, MMU Deputy Vice Chancellor, Academic Affairs, Research and Innovation, Prof. Paul Mbatia said the expertise and knowledge from the various professionals will ensure that the university develops an industry-oriented programme that will be beneficial to the country.
"This meeting provides an opportunity for experts from academia and industry to contribute their diverse skills and knowledge, acquired through years of field experience," said Prof. Mbatia adding that this will lead to identification of gaps and coming up with innovative ways to address them.
The programme was developed by an internal curriculum development team, comprising of Dr. Edward Odhong, Prof. Eng. Abel Mayaka, and Prof. Charles Ondieki over a six-month period.
Dean, Faculty of Engineering and Technology, Prof. Eng. Abel Mayaka said the university has requisite human and physical resources to successfully run the programme.
"This is the first PhD programme in the Faculty and it is a timely introduction given that we have graduated masters students in mechanical engineering. We have the biggest number of professors in the University and laboratories equipped with modern equipment that are ideal for training in materials engineering and emerging materials; design and manufacturing engineering; engineering management; and energy and thermo-fluids engineering," said Prof. Mayaka.
The session attracted reputed industry players and esteemed academicians including Davis and Shirtliff's Eng. Philip Holi, Performance Index Technical Committee's Mr. Amri Sultan, Kenya Industrial Research and Development Institute's Dr. Patrick Kuloba, University of Nairobi's Prof. James Nyang'aya, Jomo Kenyatta University of Agriculture and Technology's Deputy Vice Chancellor, Academic Affairs, Prof. Eng. Bernard Ikua, and Technical University of Kenya's Prof. Eng. Alex Muumbo among others.