MMU Scientists Receives Recognition in USA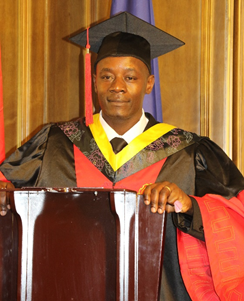 The huge magnetic field which surrounds the Earth, protecting it from radiation and charged particles from space is changing constantly. This is according to a research done by scientists from Multimedia University of Kenya which revealed that the earth's magnetic field affects the performance of solar photovoltaics (PV) panels in the same manner the magnetic fields from power lines, transformers and other electrical equipment can.
The complexity of the geomagnetic field makes it difficult to observe and predict. According to the researchers led by principal investigator Dr. Wafula Wekesa (pictured) at Department of Physics, they claim the geomagnetic area could reduce solar panel conversion effectiveness by 0.21%.  The values recorded using an experimental probe (pictured), are applicable for locations between the Equator and a latitude of 50 degrees. The findings reveal that the complex magnetic field can determine increases in module's fill factor and falls in maximum power.
The findings of the Kenyan study, which got the attention of the world's USA based PV magazine (attached link), were presented in the paper (attached link), published in Renewable Energy and on the Science Direct website.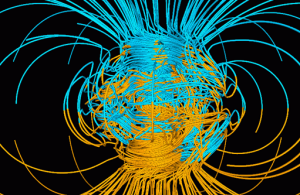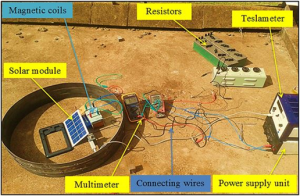 USA magazine link: https://www.pv-magazine.com/2020/06/11/earths-magnetic-field-affecting-pv-panel-performance/
ScienceDirect website link: https://authors.elsevier.com/a/1bDo6_LrCmmwU0