MMU researchers awarded Ksh 19.9 million grant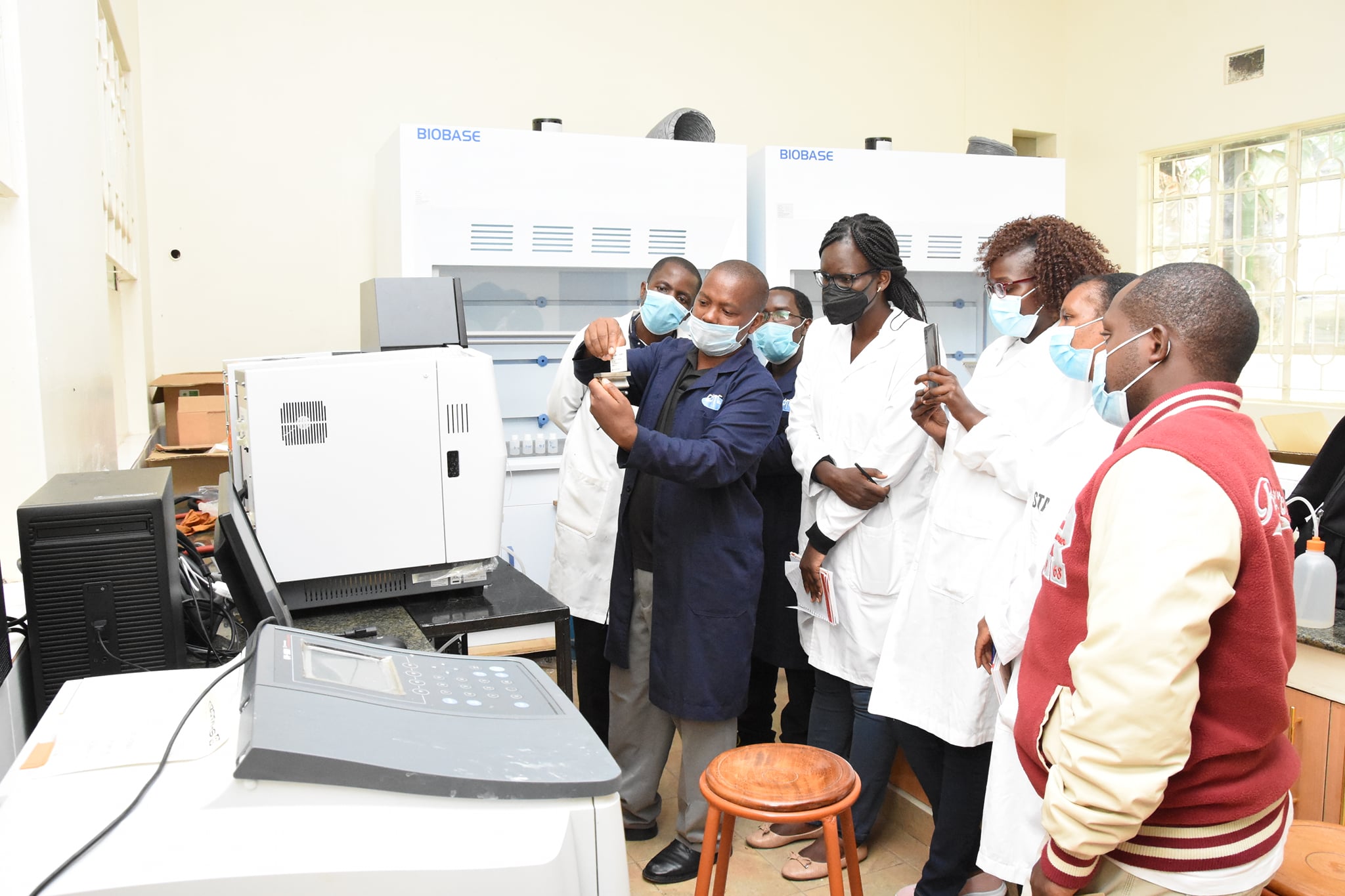 Multimedia University of Kenya researchers have been awarded Kshs. 19.99 million grant by National Research Fund (NRF) to carry out a multidisciplinary research on occurrence and effects of antibiotic residues in food and environment.
The grant was won by Prof. Anastasiah Ngigi – Chairperson, Department of Chemistry, who is also the principal investigator, together with Dr. Marin Magu from Department of Chemistry and Dr. Jonathan Maweu from Faculty of Social Sciences and Technology.
The research focuses on determining the occurrence of antibiotic residues in food and in the environment and their role in formation and transfer of antibiotic resistance.
According to Prof. Ngigi, the study is employing multi-residual approach in analysis of antibiotics while observing their occurrence in the environment and how their resistance is a threat to human health.
"We are also observing how this affects not only sustainable development, but also how it undermines efforts towards attainment of universal healthcare, as one of the pillars of the government's Big Four Agenda," said Prof. Ngigi.
She reveals that through the grant, several postgraduate students, both at Doctorate and Masters levels, will be trained to contribute to the country's capacity building.
Prof. Ngigi says the research forms part of wider research scope on antibiotic resistance and focuses on Public Health Risks from Exposure to Antibiotic Residues, Antibiotics Resistant Bacteria and Antibiotics Resistance Genes in Animal Food Material.
The don says the research is expected to contribute to the National Action Plan on Prevention and Containment of Antimicrobial Resistance in Kenya, which aims to strengthening the knowledge and evidence base on antimicrobial resistance.
"Outreach activities will be incorporated through partnerships with relevant organizations to sensitize the public on proper use of antibiotics in animal production and also to shift attention towards implementing preventative measures," says
Prof. Ngigi adding that postgraduate research and training is also a key component of the exercise.
To upscale both research and training efforts, Department of Chemistry has been granted an equipment donation, a Waters Quattro Premier LC/MS/MS System from Recycling Organisation for Research Opportunities (RORO, United Kingdom).
Prof. Ngigi says once installed, the state-of-the-art equipment will enable research, teaching, learning and collaborations at MMU and other public and private universities institutions in Kenya and the region.
The university has already purchased and installed Atomic Absorption Spectrophotometer instrument; an elemental analysis machine used to test elements in soil, food, water among others.