MMU Innovator Wins Clinton Global Initiative Grant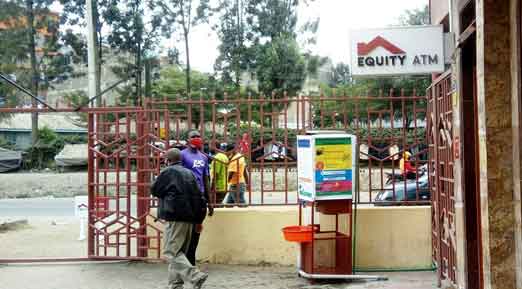 The Automated Hand Washing Station at Equity Bank – Kayole Branch
(Photo courtesy of @cirenenum)
Multimedia University of Kenya's innovator Eric Mwirichia has won a grant worth $2,000 from the Clinton Global Initiative University's (CGI U) COVID-19 Student Action Fund for his Automated Hand Washing Station.
Eric is one of 38 students to win the award from over 1,400 global submissions.The award comes with other benefits including membership to the prestigious CGI University and an invitation to the 2021 CGI U annual event in Scotland.
"In addition to receiving seed funding for their commitments, all selected students will receive invitations to participate in the CGI U 2021 program, including an invitation to attend the CGI U 2021 annual event at the University of Edinburgh in Scotland from April 9-11, 2021," reads part of the statement published on the CGI U website.
The award allows the recipients to benefit from numerous opportunities including training; mentor-ship and networking, thus providing the all rounded support innovators need to succeed.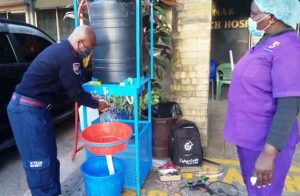 Eric's hand washing station was also the recipient of the Ford Motor Company Fund Award earlier this year, which allowed the innovator, and his team, to launch the product in the Kenyan market. The stations which employs sensor technology and IoT network, to prevent cross-infection of Covid-19 are located in numerous high trafficked areas in Nairobi including Equity Bank – Kayole, Gurunank Hospital, Komarok Heights Estates, UMOJA Market and Molem Estates – near Dandora.
Congratulations Eric! Your innovation truly makes the world a safer place.
See full list of recipients on the CGI U website: cgiu.org/covid19fund.