Joseph
Posted by

Date

June 11, 2019

Comments

0 comment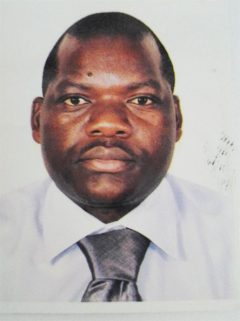 Chairman – Accounting and Finance Department
He holds a Bachelor of Commerce (University of Nairobi), Master of Business Administration (University of Nairobi), and CPA (K) certificate. He was one of the nominee finalists from Kenya for the U.S. Fulbright PhD scholarship programme in Finance in 2011. He is a member of ICPAK of good standing.
Prior to joining Multimedia University of Kenya, he worked with Kabarak University as a lecturer where he also served in different capacities such as the University's Examinations and Timetabling Coordinator (Deputy Registrar) and also as the University's Linkages, Internship and Placement coordinator. He has been an adjunct faculty member of Egerton University in Both undergraduate (Bcom) and post graduate (MBA) programmes.
He has 10 years university teaching experience in Accounting and Finance coupled with industry work experience as a project coordinator/Manager in different projects, Finance and administration Manager and as an Auditor.
He is a senior consultant in Audit, Tax, Real Estate investment, Derivatives, Financial Management, Project implementation, Monitoring and Evaluation.
He is a director in different companies such as in Metrics International Business Consultants Ltd and in Keswick Books and Gifts ltd.
He currently serves and offers leadership in different Management boards such as: Chairman, Board of Management – Thessalia Mission High School, Kericho County; Technical Financial Advisor and Treasurer (The construction of FPFK premier Hotel, Kindaruma road, off Ngong road, Near Yaya center, Nairobi: Cost Kshs 230 Million); Board of Trustee – BEACON (Building Eastern Africa Community Network); Chairman, Project Steering Committee (Secondary Education Project, Somaliland – PYM, Norway). He is the immediate Former Chairman, Governing Council – Karen Christian College, Nairobi. He has also served in the Management Board of Thessalia Mission Complex, Muhoroni.
Publications:
Ayieye J.O. (2014), "Financial and Procurement Policies and Procedures: A Hand book for SMEs and Organizations", Lambert Academic Publishing, Deutschland Germany. ISBN-13: 978-3-659-46681-2
Ayieye J.O. (2013). "Investment in Shares", Lambert Academic Publishing, Deutschland GermanyISBN-13: 978-3-659-46681-6
Papers presented:
"The role of Micro Finance in poverty eradication" – Bukavu, Congo, March, 2008
"Investment opportunities in Kenya" – Christian professionals forum, Philadelphia, Oslo, Norway, September, 2008
Contact: jayiaye@mmu.ac.ke, joseph@metrics-international.com
Tel. +254 20 2071391/2 Ext 291, mobile +254 722 657 348