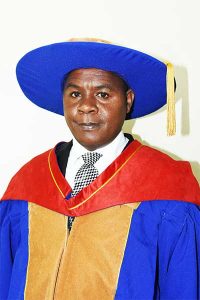 Welcome to the Faculty of Social Sciences and Technology (FoSST) of Multimedia University of Kenya.
The Faculty of Social Sciences and Technology was established in September 2017 to prepare high quality graduates in social sciences to meet the ever growing needs of the local as well as the world market. Currently, the faculty has three departments, sociology, psychology and political science and offers programs at diploma, undergraduate and postgraduate levels.
The faculty prepares learners for a holistic life of service and responsible citizenship by offering a dynamic, cutting edge, and a collaborative learning environment with a focus on producing skilled and innovative graduates for an ever-growing knowledge and technology-based economy. We are aware that the job market requires versatile, team-playing, self-driving, ethical, resourceful problem-solving graduates with sensitivity to addressing the diverse needs in varied situations. To this end, the faculty inculcates requisite problem-solving skills to prepare learners for a brighter and a successful future of service to humanity.
As a faculty, we focus beyond preparing graduates who can survive in the job market, to producing graduates who innovatively adapt and keep abreast with emerging challenges and offer timely solutions.
It is our goal to not only become a global leader in teaching and training in the areas of social sciences, but also to generate research and innovations which respond to the needs of our communities, the region, the continent, and are globally competitive as well as helping the world implement the Sustainable Development Goals as well as Africa's agenda 2063.
We invite you to make Multimedia University of Kenya your family university and give us an opportunity to empower you to realize your life aspirations and goals. Welcome.
Dr. Jonathan K. Maweu, PhD
Dean, Faculty of Social Sciences & Technology
Email: jkathungu@mmuac.ke