EBK conducts independent review of MMU Civil Engineering course
Engineers Board of Kenya (EBK) has conducted an independent review of Multimedia University of Kenya's Civil Engineering programme with a view to accrediting the course.
This comes hot on the heels of accreditation of the same programme by Commission for University Education on 26th April 2022.
Speaking at MMU during the independent review exercise, EBK Chairman Eng. Erastus Mwongera said the accreditation is part of a raft of policies the Board has put in place to ensure that universities offer engineering programmes that match international standards.
Eng. Mwongera said that EBK and CUE are working together, through a joint accreditation framework, to ensure that the country's engineering human resource is well trained and globally competitive.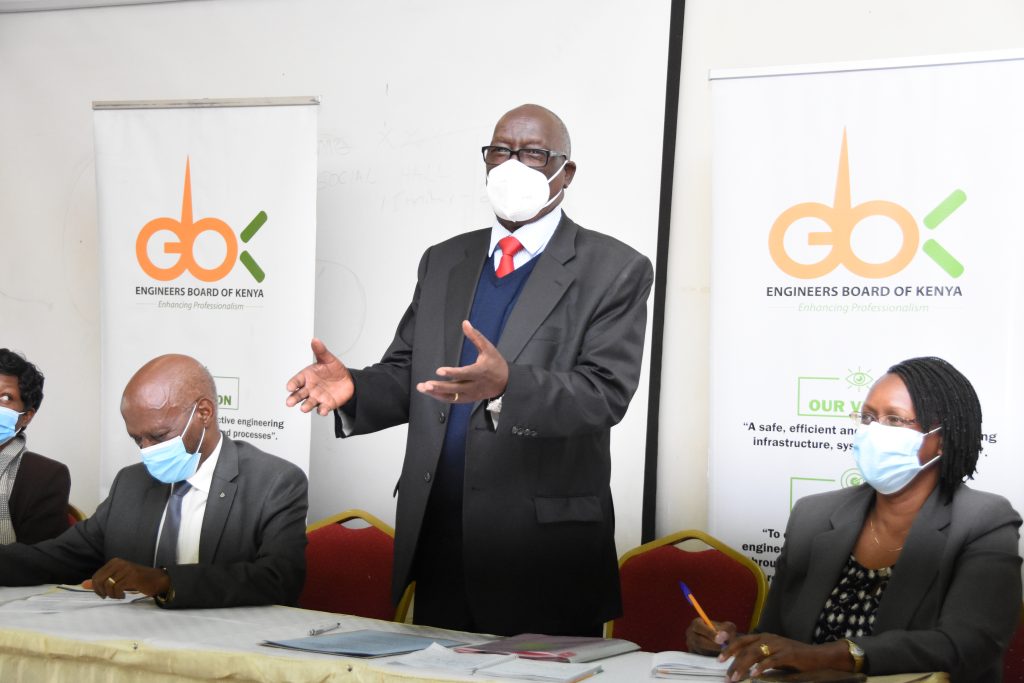 The EBK Chairman said that apart from accreditation, the Board is also developing a capacity building programme, dubbed 'Graduate Engineers Internship Program' with the objective of increasing transitioning of graduate engineers to professional engineers.
"It has been noted that there is a slow transition of graduate engineers who are lecturers to professional engineers. This group of engineers must be encouraged to register by establishing a training program that works for them," noted Eng. Mwongera.
He said that the program will not only improve the quality of teaching but will also foster strong linkages between academia and industry.
"To aid this, the Board is spearheading collaborative frameworks between government agencies and academia to provide opportunities for professional mentorship that will enable graduate engineers to transition to the professional engineer registration category.
Eng. Mwongera also revealed that EBK is working towards attaining Signatory Staus at the Washington Accord, adding that the Accord acknowledges accreditation of engineering academic programmes as a key foundation for the practice of engineering at the professional level in each member country.

In his speech, MMU Vice Chancellor Amb. Prof. Festus Kaberia said the university will continue to work closely with EBK in meeting its mandate.
"We are thankful to EBK for their continued support. As a university, we have put in place the required resources to deliver the three engineering programs offered at MMU by recruiting professional engineers to add value to the practical training of our students," said Prof. Kaberia.
The independent review exercise is the final step in recognition and accreditation of the university's only remaining programme – Bachelor of Science in Civil Engineering by EBK. Other programmes that have been accredited by the Board are: Bachelor of Science in Electrical and Telecommunication Engineering and Bachelor of Science in Mechanical and Manufacturing Engineering.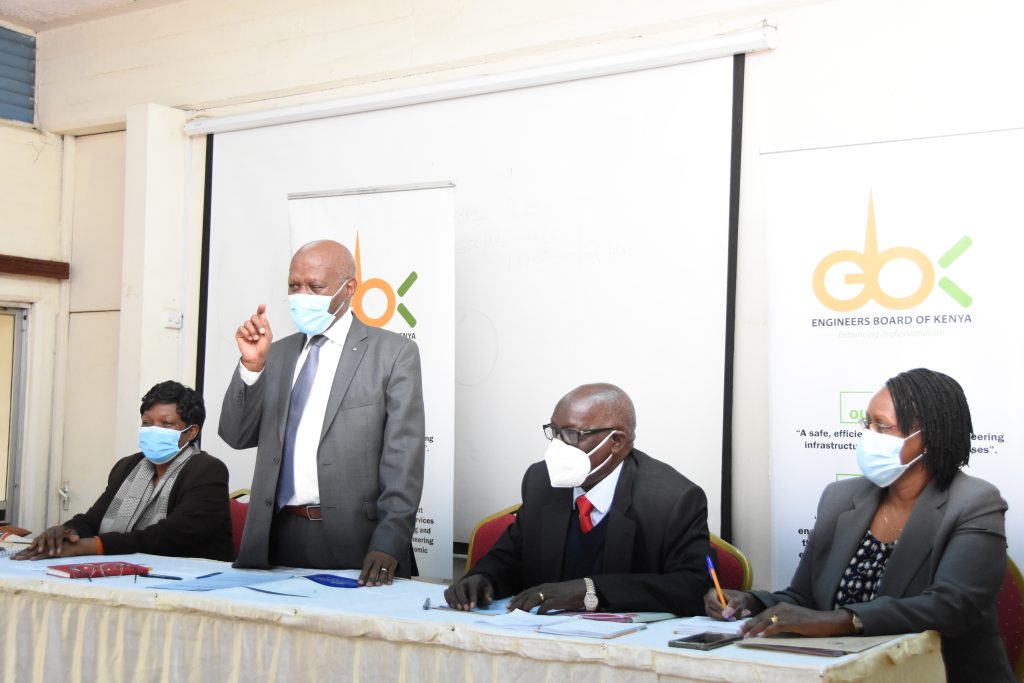 Also present was EBK Chairman of Academic Qualifications Committee Eng. Prof. Sylvester Abuodha, MMU Deputy Vice-Chancellor, Administration and Finance Prof. Rosebella Maranga, Registrar, Academic Affiars Dr. Joash Mulabe, Dean, Faculty of Engineering and Technology Prof. Abel Mayaka, HoD, Civil Engineering Dr Victoria Okumu among other engineering professionals.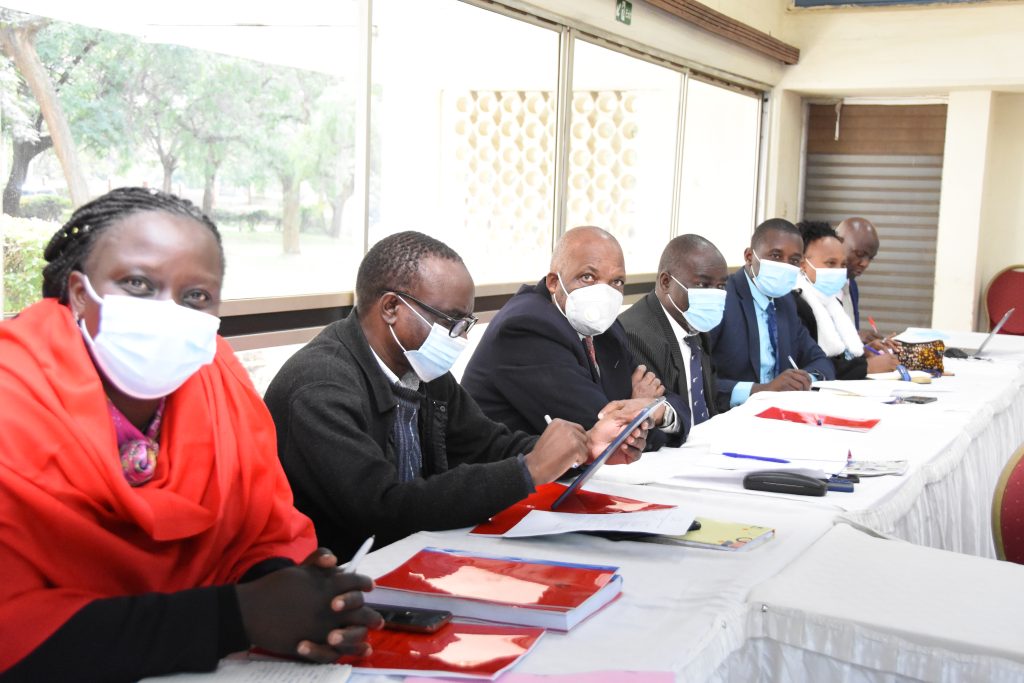 By Nicanor Ndiege