Don Launches Book on Strategic Planning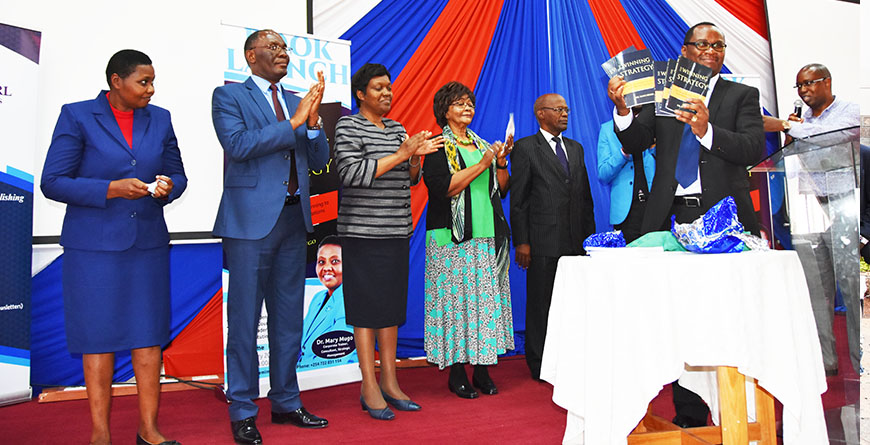 Kenya Publishers Association (KPA) Chairman Mr. Lawrence Njagi displays the book 'The Winning Strategy', during the launch on February 28th, 2019 at the MMU Conference Hall.
Multimedia University of Kenya Dean, Faculty of Business and Economics Dr. Mary Mugo has launched a book on strategic planning that systematically and practically explains how to craft, implement and evaluate organizational strategies.
Speaking at the university during the book launch, Kenya School of Government, Director – Learning and Development, Mr. Humphrey Mokaya, said the book, titled 'The Winning Strategy', captures the pivotal role of strategic planning to organizational success, while placing leadership and management into sharp focus.
He said the book represent a refreshing outlook to strategy development that shuns the lone ranger approach due to lack of ownership and adopts a consultative orientation as the most desirable tactic.
"For far too long, strategic planning processes have been monopolized by a pocket size of consultants to the detriment of organizational growth and development," said Mokaya while thanking Dr. Mugo for making the process all-inclusive.
Mokaya, however, noted that while Africa scholarly research is gaining its place in the global arena, the continent still has a long way to go with regard to investing more research time and resources towards inquiry, innovation and invention.