Novel ideas as MMU kicks off innovation week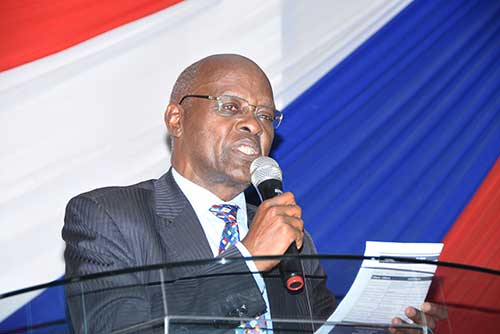 Multimedia university of Kenya kicked off the fifth annual innovation week exhibition with promising students' innovative projects on display.
The annual exhibition, themed, linking the academia and industry towards the realization of the 4th industrial revolution for the big four agenda is expected to spur conversation on how the academia and the industry can effectively work together in coming up with workable home-based solutions to problems facing the country.
Speaking ahead of the official opening of the exhibition, MMU Registrar, Research and Innovation Mr Anderson Maina said the exhibition provides a platform for students, staff, industry experts and innovators to engage and share ideas on how the innovative projects can be improved, patented and commercialized.
"We are using this platform to encourage and tell our students that there is a huge potential in innovation and how their projects can not only be grown to offer solutions to the country, but also how they can be commercialized," said the Registrar.
He said exhibition will go along way in supporting the government's big four agenda adding that the exercise has been aligned to the national economic goals and the university research and innovation agenda.
The Registrar also revealed that the top innovative projects will be patented by the university and supported to other levels of exhibitions.
The three-day event, that is slated to run from Wednesday 26th to 28th February 2020, will officially opened by MMU Vice Chancellor Amb. Prof. Festus Keberia and will also be graced by Riara University Deputy Vice Chancellor, Academic Affairs, Prof. Jane Ngila as the key note speaker.
The innovators will be taken through a series of exciting sessions touching on use of Artificial Intelligence in innovation, problem based learning for innovative solutions, multi-disciplinary approach to innovations and e-waste among other sessions.